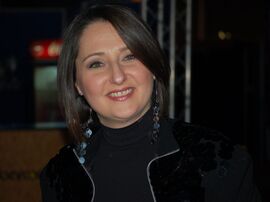 Deborah (Debbie) Scerri is a Maltese television presenter and singer who represented Malta in the Eurovision Song Contest 1997 in Dublin with the song Let Me Fly, which finished in ninth place.
She was also the first recipient of the Barbara Dex Award for being the worst dressed competitor in the Contest that year.
She is still active in the music festivals scene. She works as a television presenter in Malta, hosting various shows. She has also taken part as an actress in some local television serials, and now forms part of the Animae Gospel Choir.