Amanecer was the Spanish entry at the Eurovision Song Contest 2015 in Vienna performed by Edurne. It was revealed on March 1, 2015.
Spain was automatically qualified for the final as a member of the Big Five. On the night, it was performed 21st following Romania and preceding Hungary. At the close of voting, it finished in 21st place with 15 points.
Lyrics
Se fue sin saber
Que yo sí lo amé
Se fue sin creer en mí

Perdí la razón
Sangré tanto amor
Que aún, hoy siento el vacío
Me lleva contigo
EEEieEEO
EEEieEEO
Mi corazón
Me susurró
A mí no vuelvas sin su amor

Camino al ayer
Allá donde esté
Hoy reto al olvido

Se fue sin saber
Que yo no me rindo

EEEieEEO
EEEieEEO
Mi corazón
Me susurró
A mí no vuelvas sin su amor

EEEieEEO
EEEieEEO
Devuélveme
El alma en pie
Devuélveme el amanecer

Hoy vuelves conmigo
He left without knowing
That I did love him
He left without believing me

I lost my mind
I bled so much love
Now a vast emptiness lives in me
It all brings me back to you
EEEieEEO
EEEieEEO
My heart
Whispered to me
Don't you come back without him
On my way to yesterday
Wherever he may be
I challenge oblivion

He left without knowing
I never surrender
EEEieEEO
EEEieEEO
My heart
Whispered to me
Don't you come back without him

EEEieEEO
EEEieEEO

It whispered
Breathe my soul back into me
Bring me back to
The Break of Day

You're coming back with me
Eurovision Song Contest 2015
Artists
Semi Final One: Eduard Romanyuta • Genealogy • Loïc Nottet • Trijntje Oosterhuis • PKN • Maria-Elena Kyriakou • Elina Born & Stig Rästa • Daniel Kajmakoski • Bojana Stamenov • Boggie • Uzari & Maimuna • Polina Gagarina • Anti Social Media • Elhaida Dani • Voltaj • Nina Sublatti

Semi Final Two: Monika & Vaidas • Molly Sterling • Michele & Anita • Knez • Amber • Mørland & Debrah • Leonor Andrade • Marta & Václav • Nadav Guedj • Aminata • Elnur Hüseynov • María Ólafs • Måns Zelmerlöw • Mélanie René • Giannis Karagiannis • Maraaya • Monika Kuszyńska

Grand Final: The Makemakes • Guy Sebastian • Lisa Angell • Ann Sophie • Il Volo • Edurne • Electro Velvet

Songs
Semi Final One: I Want Your Love • Face The Shadow • Rhythm Inside • Walk Along • Aina mun pitää • One Last Breath • Goodbye To Yesterday • Autumn Leaves • Beauty Never Lies • Wars For Nothing • Time • A Million Voices • The Way You Are • I'm Alive • De la capăt • Warrior

Semi Final Two: This Time • Playing With Numbers • Chain of Lights • Adio • Warrior • A Monster Like Me • Há um mar que nos separa • Hope Never Dies • Golden Boy • Love Injected • Hour of the Wolf • Unbroken • Heroes • Time to Shine • One Thing I Should Have Done • Here For You • In The Name Of Love

Grand Final: I Am Yours • Tonight Again • N'oubliez pas • Black Smoke • Grande Amore • Amanecer • Still In Love With You
Videos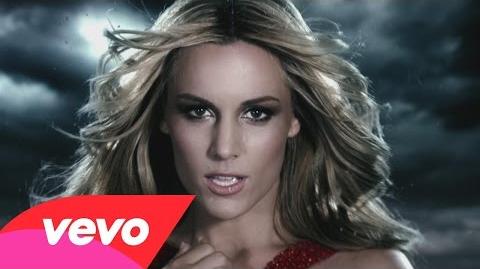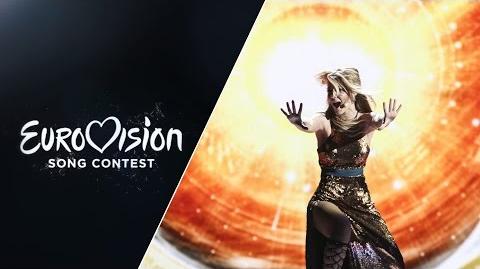 Ad blocker interference detected!
Wikia is a free-to-use site that makes money from advertising. We have a modified experience for viewers using ad blockers

Wikia is not accessible if you've made further modifications. Remove the custom ad blocker rule(s) and the page will load as expected.